Activities
To build a "Community Railway", we are reaching out to the community to connect with friends of Tuen Mun.
Our team has been engaging with local residents and stakeholders with an aim to build a railway extension that addresses the needs of the community. We will strive to foster diversified development in the community and exchange views with residents through a series of exciting activities. Please stay tuned for the latest activities!
02 Oct 2022
Railway talents join the Tuen Mun District Dragon Boat Race 2022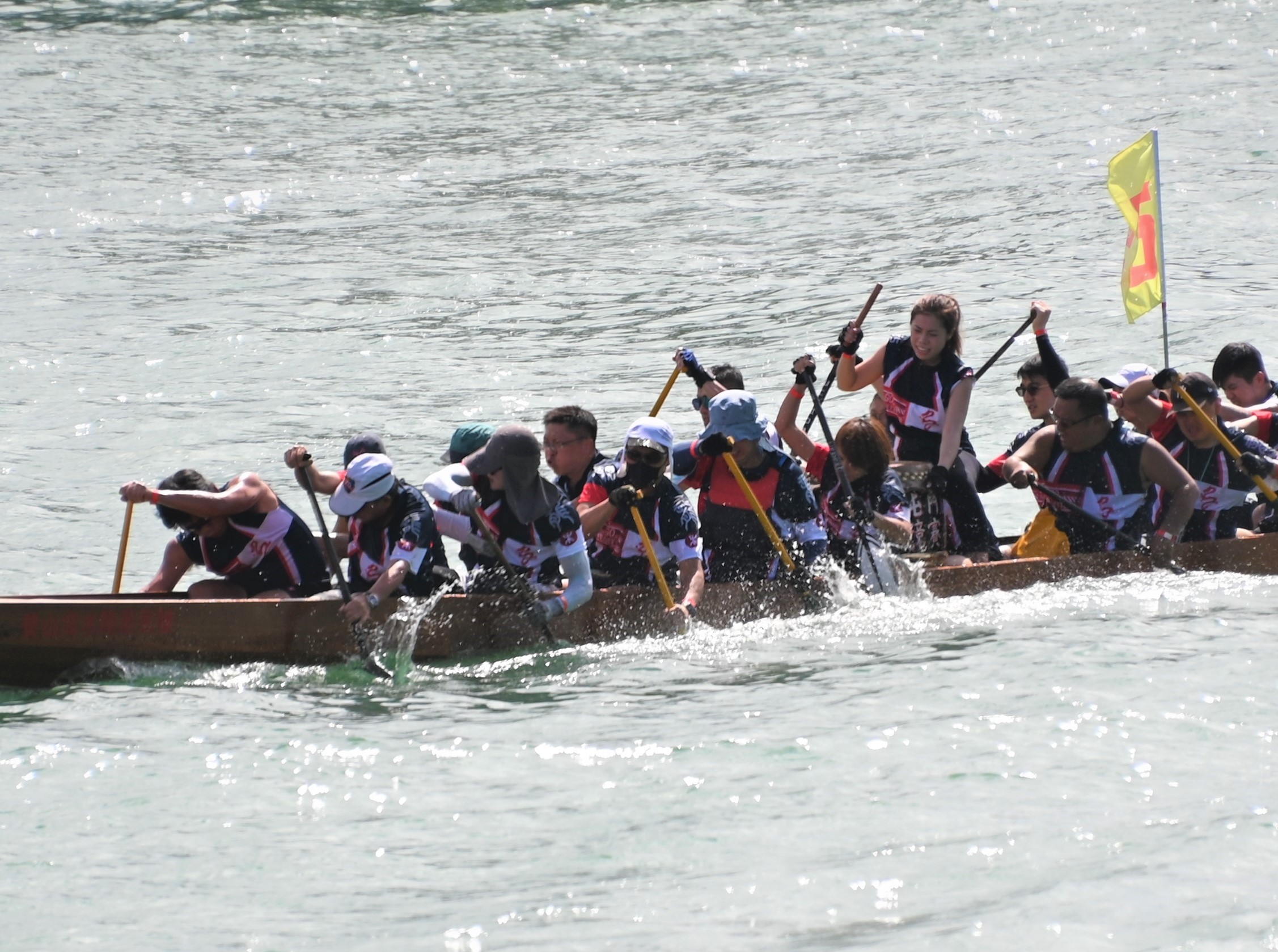 The sound of drums unveiled the long-awaited Tuen Mun Dragon Boat Race on 2 October 2022 in Tuen Mun River. The Corporation showed its support by sponsoring the MTR Friendship Cup as well as deploying a dragon boat team with railway talents including representatives of the Tuen Mun South Extension project. Although friendship comes before the spirit of competing, the rowers followed the drumbeats, dug their oars into the water and pulled with all their might. Nothing beats the fun and excitement of splashing through the waters of the Tuen Mun River!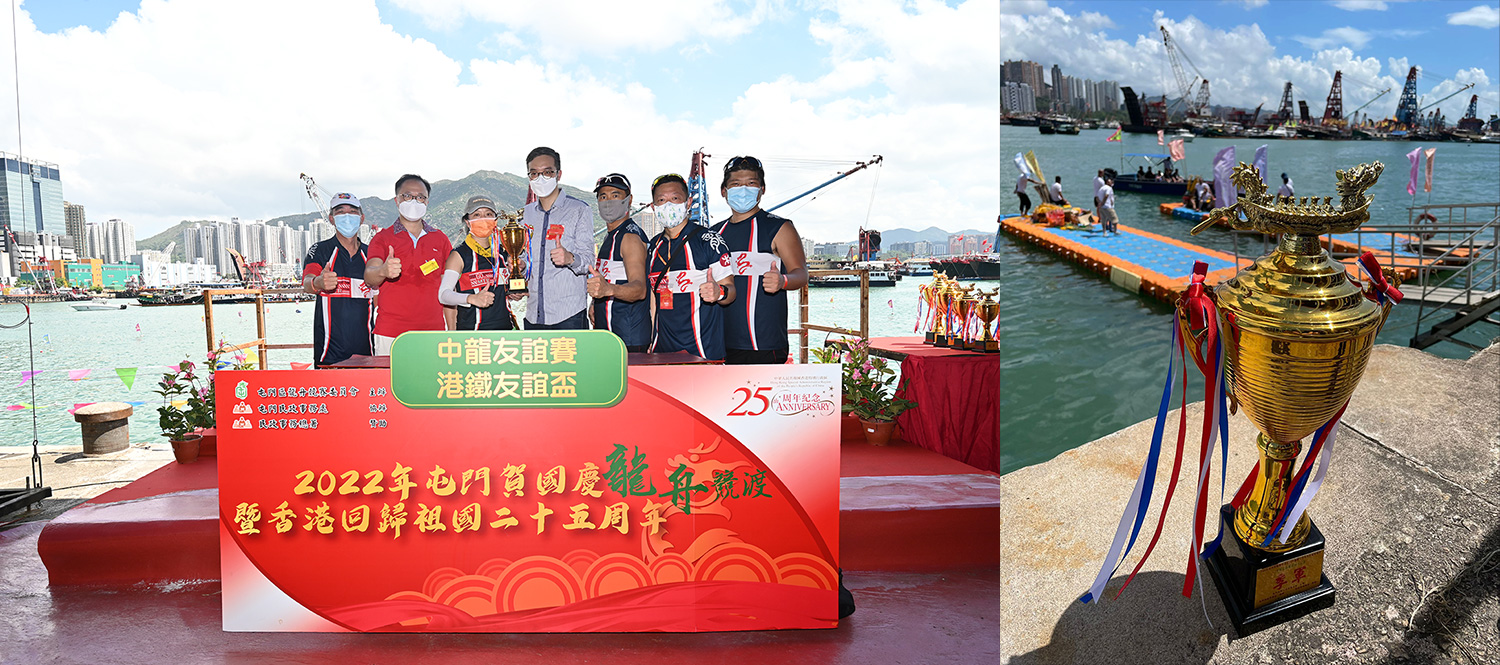 The MTR team finished as the second runner-up in the MTR Friendship Cup at the Tuen Mun District Dragon Boat Race.

20 Sep 2022
Vibrant Tuen Mun South Extension Project: Interactive School Talks Engaging the Community for All Ages!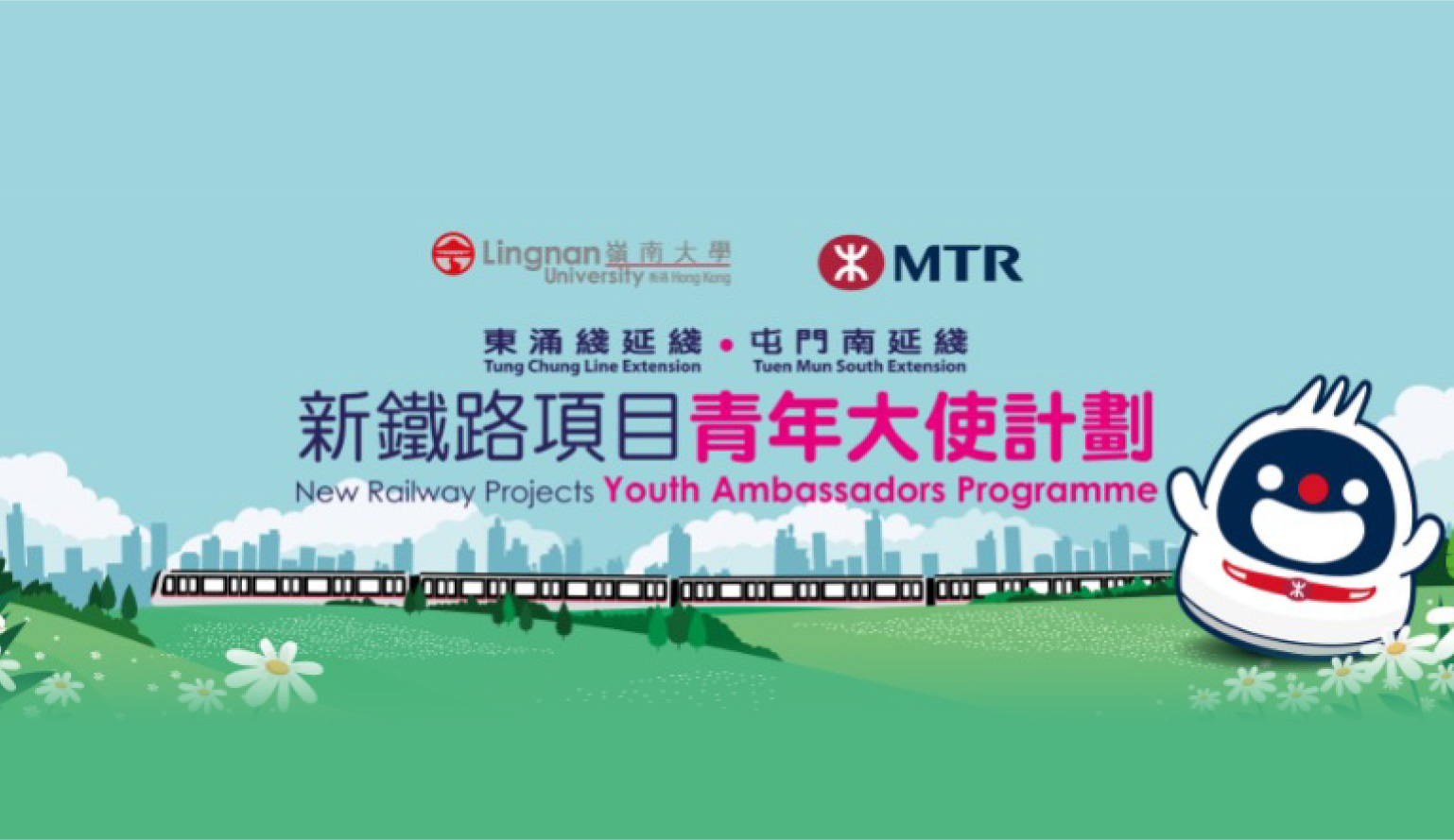 Alongside the railway development in Tuen Mun, MTR Corporation is joining hands with Lingnan University (LingU) for the "New Railway Projects Youth Ambassadors Programme". Under the programme, energetic youth ambassadors unleashed their potential and gave presentation about the Tuen Mun South Extension project (TME) to schools in the district.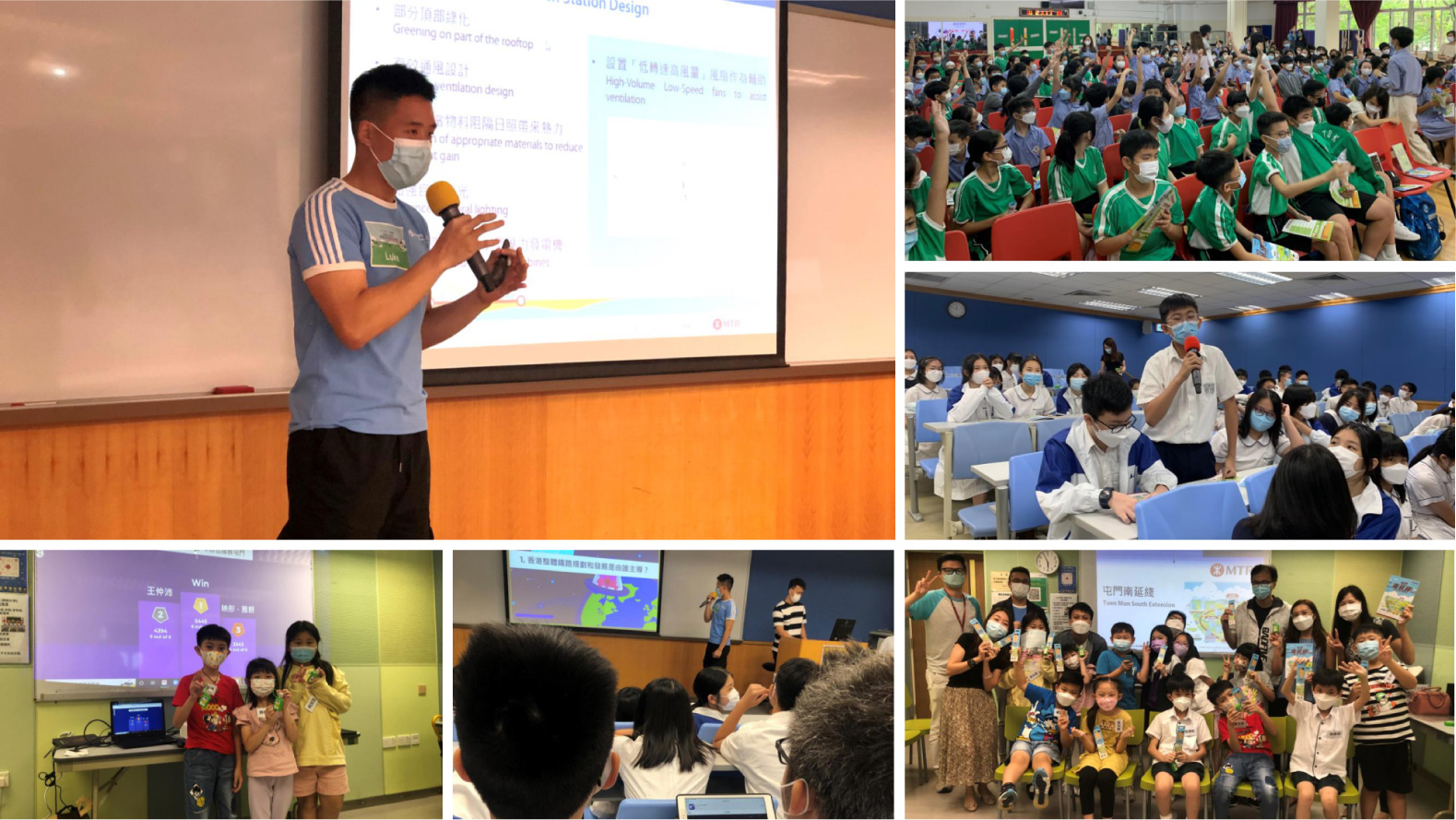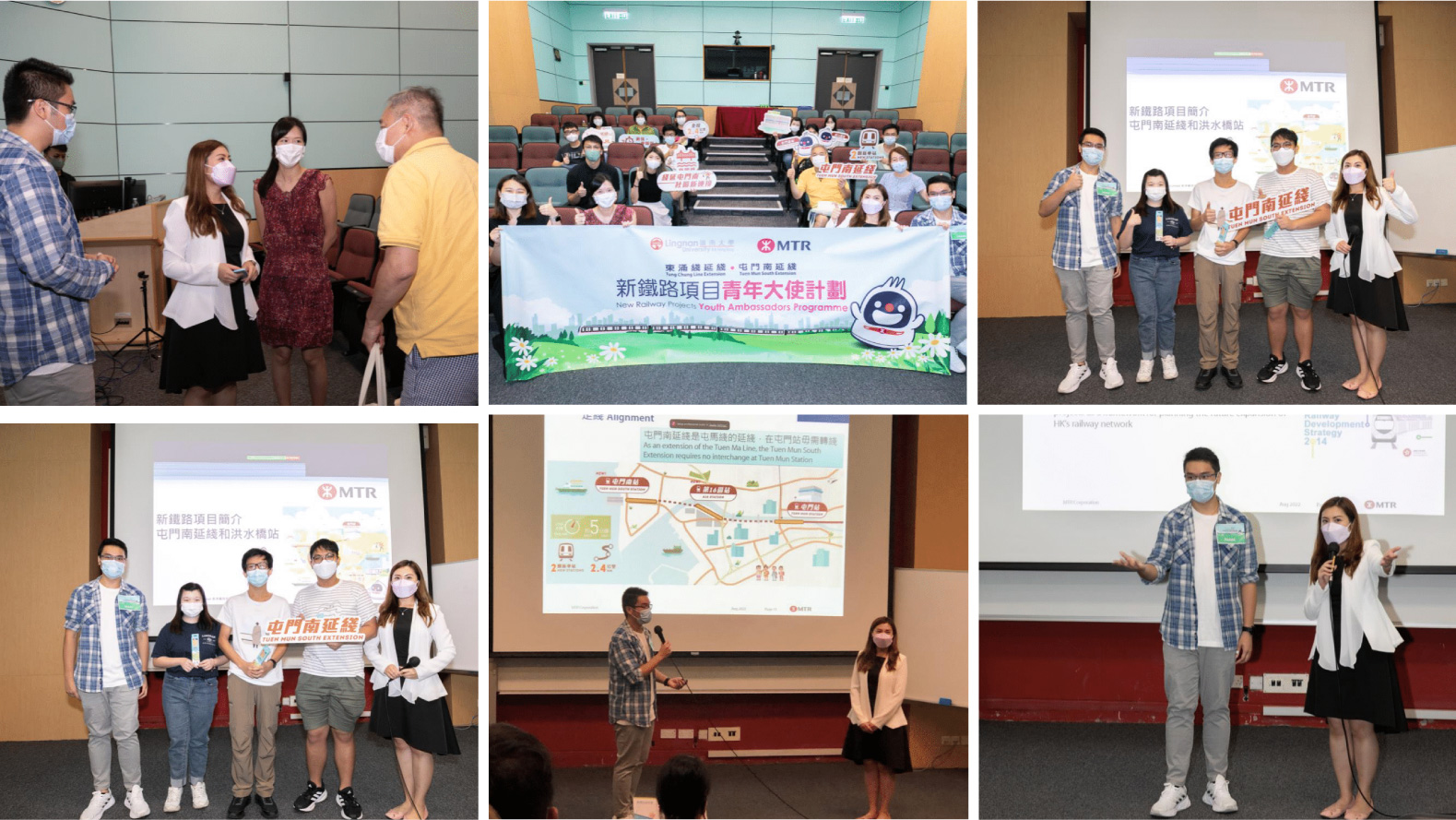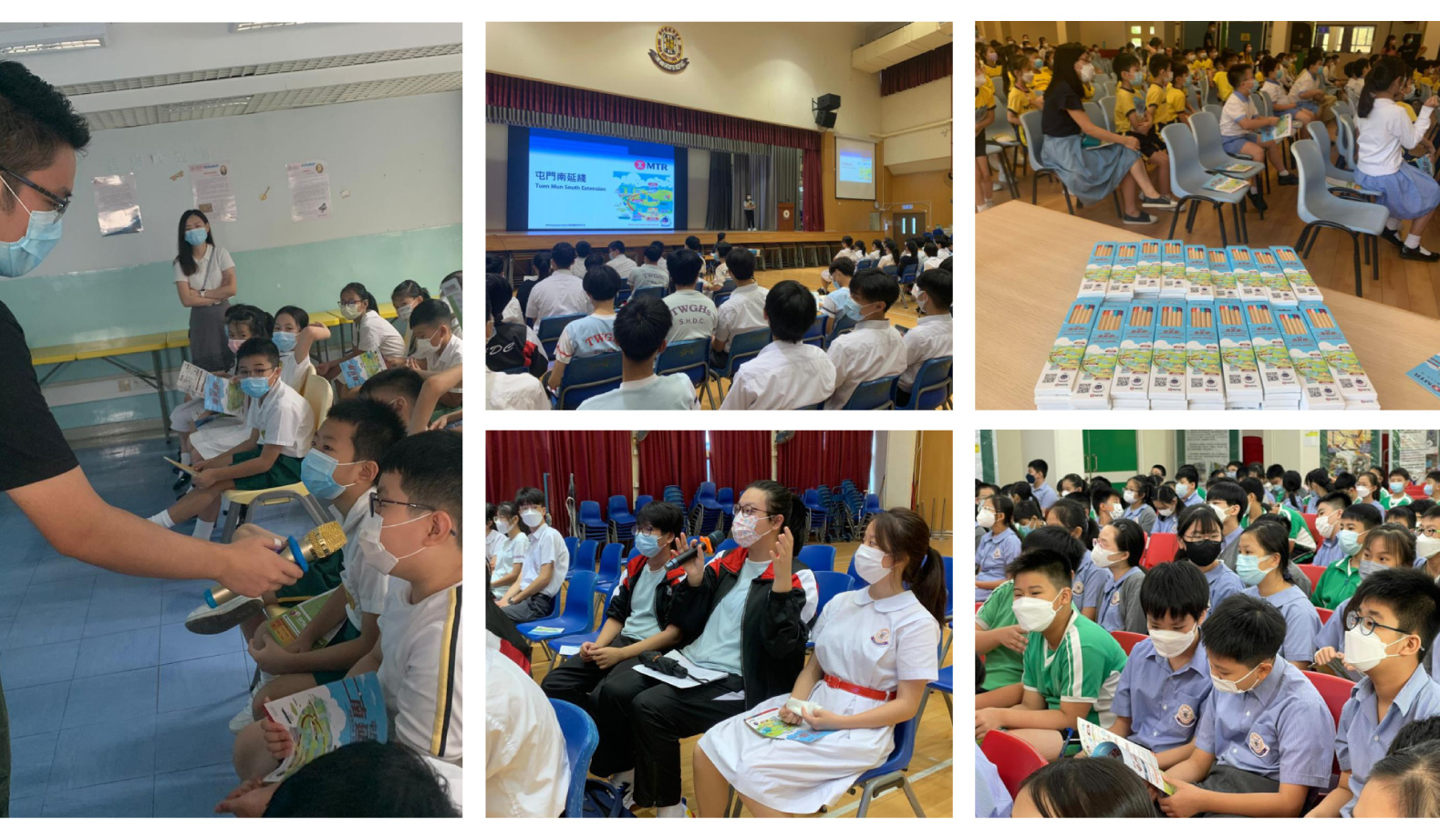 After comprehensive training, over 20 youth ambassadors joined MTR representatives and embarked on a journey from March 2021 to deliver more than 10 sessions of roving talks via physical or online platforms to over 2,000 students from schools, university, and community centre in Tuen Mun. Many of the participating institutions are located near the project alignment, including the Taoist Ching Chung Primary School (Wu King Estate), TWGHs Sun Hoi Directors' College, and Caritas Jockey Club Integrated Service for Young People – Tuen Mun, etc. Through interactive school talks, our youth ambassadors introduced the latest project information and exchanged views with students, whilst offering a good opportunity for the university students to enhance their event management and presentation skills. The social harmony created via communication between the younger generations also deepened their understanding of urban planning.



There are over 80 schools in Tuen Mun. We are committed to bring out the essence of our Community Railway by actively engaging youngsters and kids through various school activities to demonstrate the "Community Railway" concept.

New Project? New Ideas!

In recent years, 'Sustainability and low-carbon lifestyle' have become the new trend in education, and TME is just a perfect match in offering such ideas. Students acknowledged all the energy saving and green station designs, and they also exchanged constructive ideas. Laughter and cheers echoed in the talks with exciting interactive online games bringing the fun to a whole new level. Winners were given a set of TME souvenirs.

The roving talks are on-going in Tuen Mun to introduce the TME project to students and deepen the link between the railway project and local communities.

Virtual Information Centre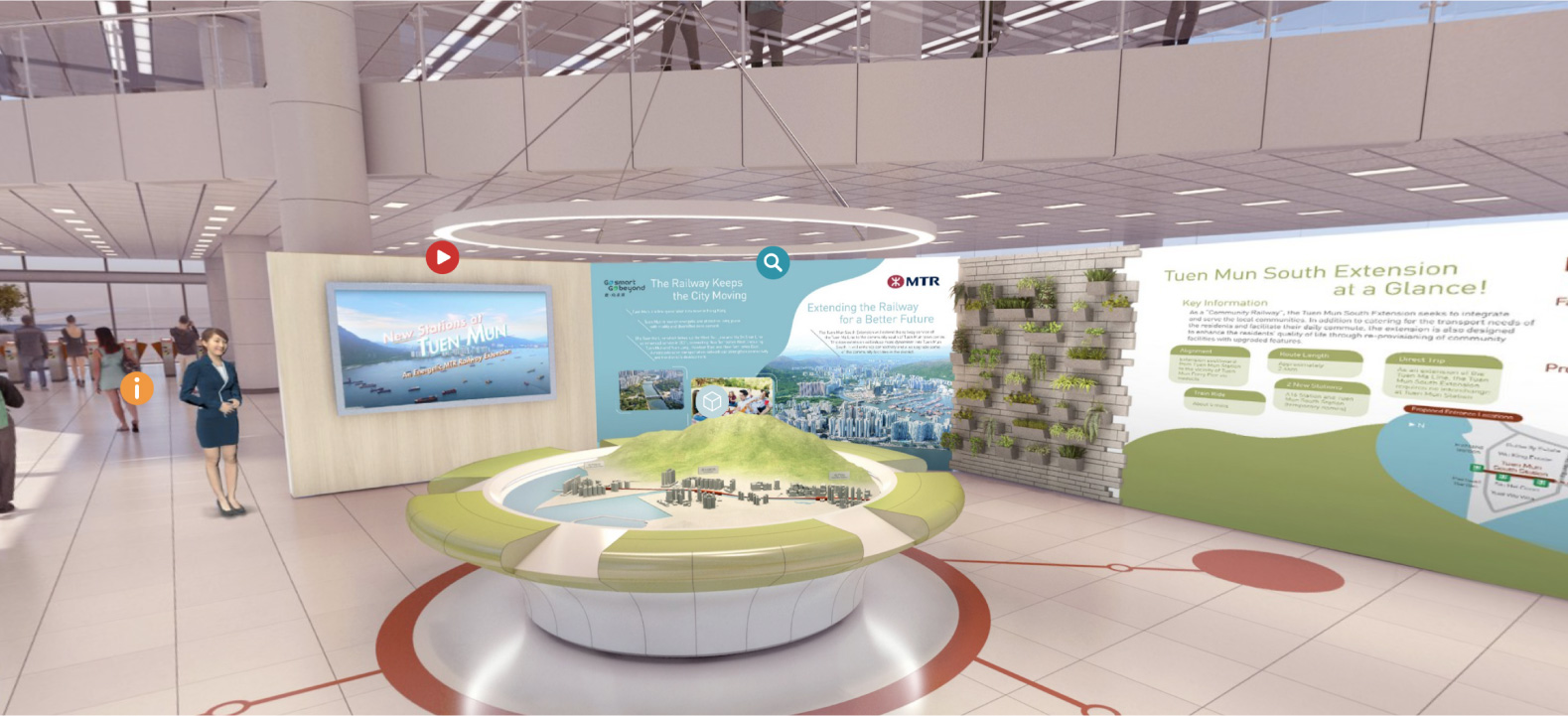 Want to know more about TME? Check out the Virtual Information Centre for our exhibition, 3D model, animation and video.
03 Sep 2022
"TME Brightening Your Life" LED Lampshade Origami Workshop
To celebrate Mid-Autumn Festival with the community, the MTR Tuen Mun South Extension (TME) project team arranged two artistic LED lampshade origami workshops at Taoist Ching Chung Primary School (Wu King Estate) and Carmel Bunnan Tong Memorial Secondary School on 3 September 2022. In collaboration with the Hong Kong Origami Academy, students and teachers were taught to fold paper lampshades and decorate their own masterpieces with festive stickers. The students showed great enthusiasm for the art of origami and enjoyed the workshops very much. We also took the opportunity to share some of the TME project features when cracking riddles together with the workshop participants.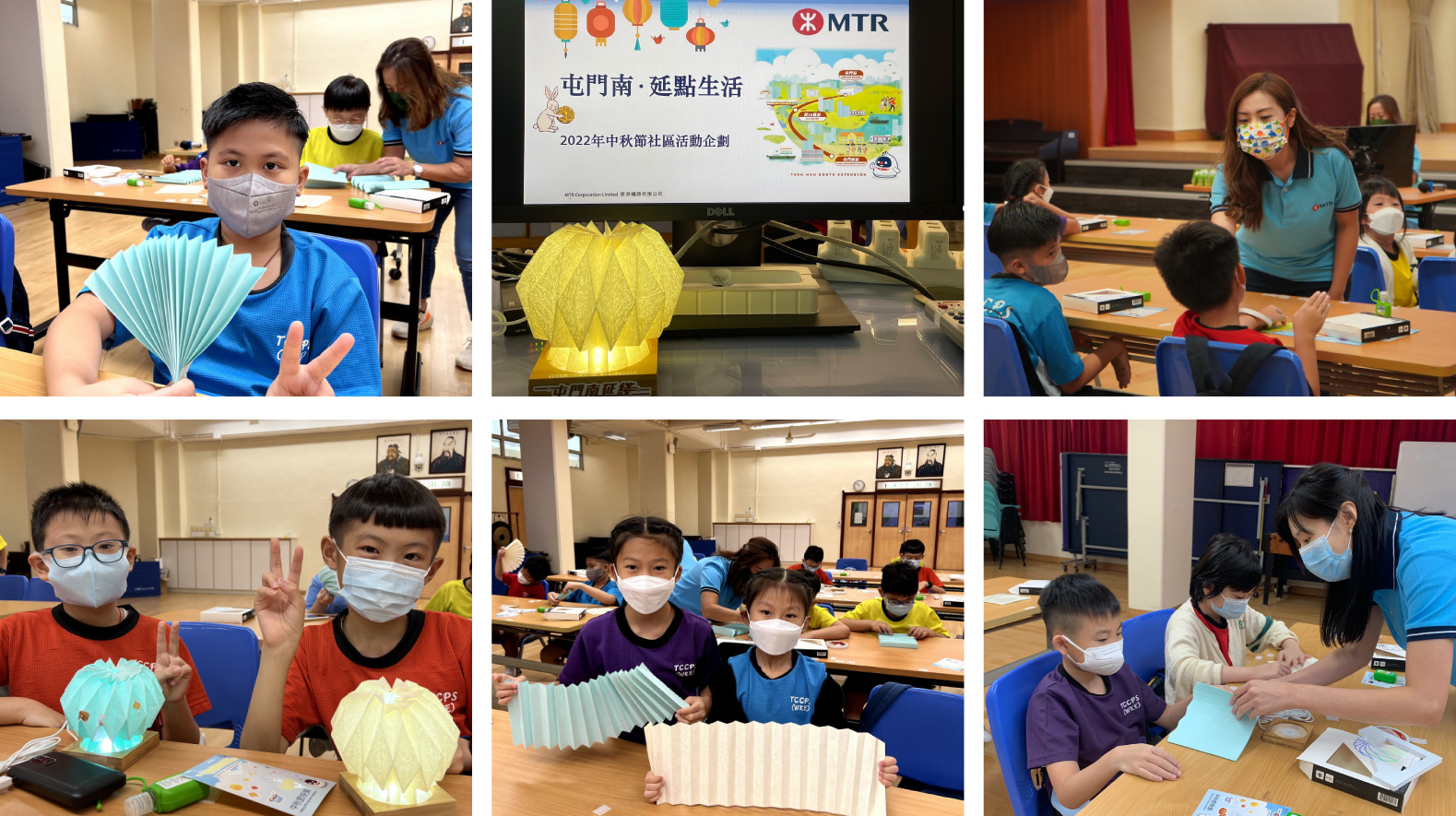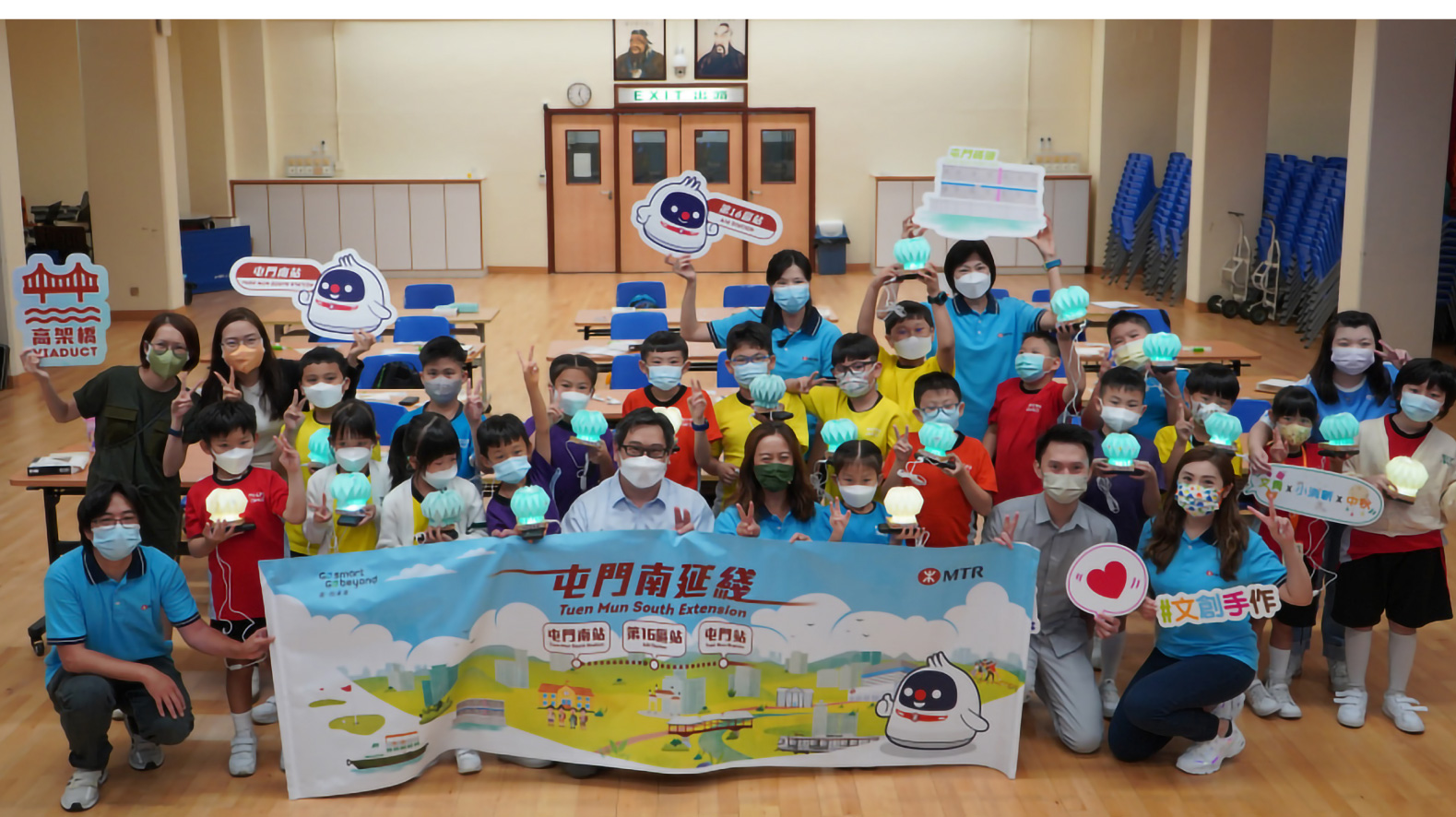 Pupils from Taoist Ching Chung Primary School (Wu King Estate) enjoyed the workshop and got to know some fun facts about railway construction.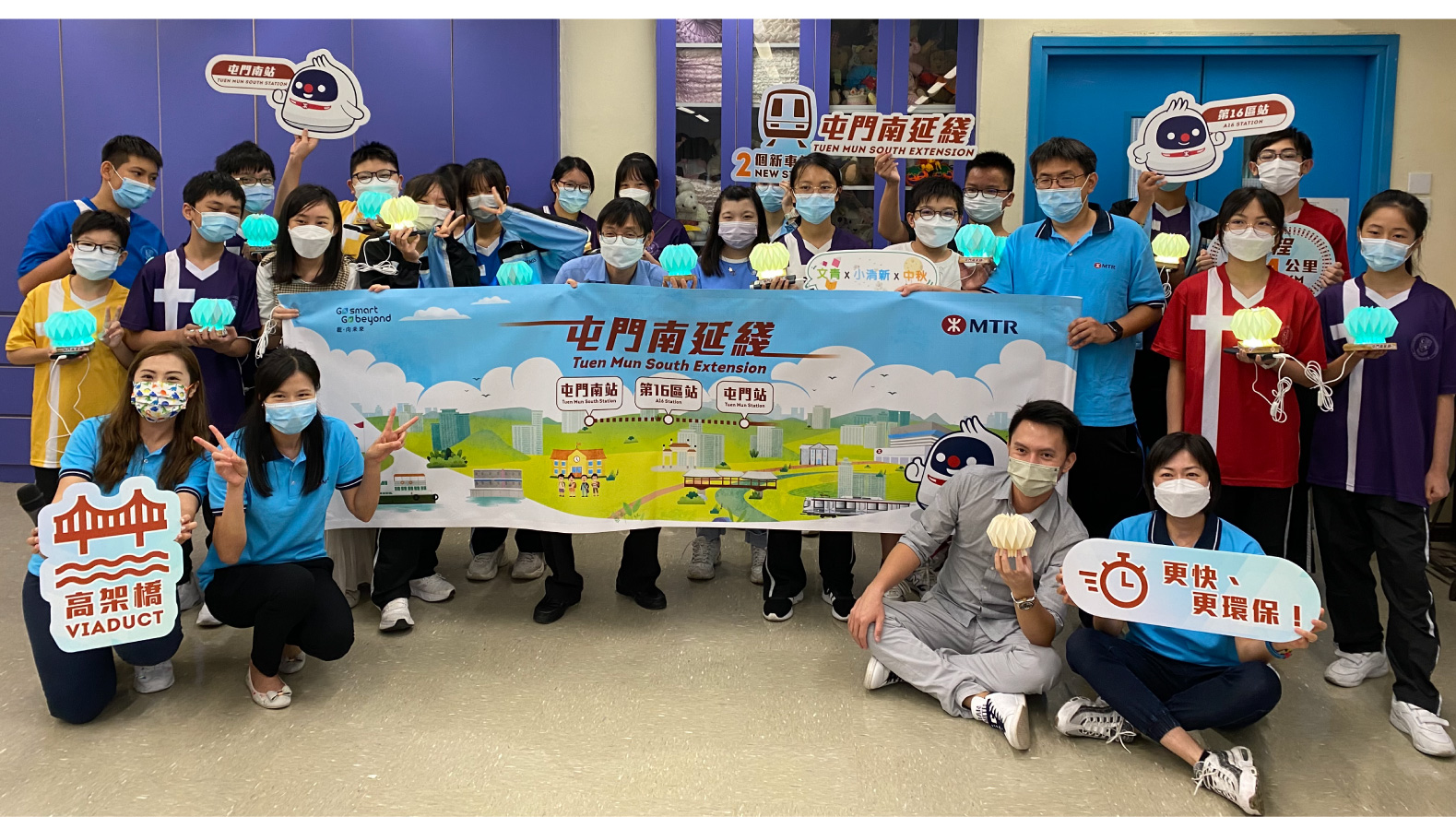 Students from Carmel Bunnan Tong Memorial Secondary School mastered the lampshade-folding skills attentively.
31 Jan 2022
Tuen Mun South Extension Celebrates the Year of the Tiger with Community
To send blessings to the community in the Year of the Tiger, MTR Corporation supported the non-profit charity organization, Ching Chung Koon, to organize a Chinese New Year celebration activity. Lucky bags, Fai Chun and couplets were distributed to residents and housing estates in Tuen Mun District via different channels before the Chinese New Year.


The Fai Chun and couplets were written by Chinese calligraphers to share the festive joy.

19 Sep 2021
"New Stations at Tuen Mun" Autumn Market
The "New Stations at Tuen Mun" Autumn Market will take place at Tuen Mun Gold Coast Piazza at 11am on 19 September (Sunday)! There will be a number of stalls, including creative handcrafts for sale, workshops and street performances. Don't miss out the exhibition and mini-game on the Tuen Mun South Extension project as well. You will receive a little gift after the game. See you there!
20 Aug 2021
The roving exhibition of Tuen Mun South Extension is officially launched!
The MTR Corporation is currently holding a roving exhibition in Tuen Mun South to introduce the alignment, station location and design features of the Tuen Mun South Extension Line.
Schedule of Roving Exhibitions (August to October 2021)
:
| Date | Venue | |
| --- | --- | --- |
| 20/08/2021 – 27/08/2021 | Ocean Walk L1 | |
| 21/08/2021 – 27/08/2021 | G/F, Butterfly Bay Community Centre | |
| 28/08/2021 – 03/09/2021 | 1/F, Wu Shan Road Community Hall | |
| 04/09/2021 – 10/09/2021 | Nerine Cove # | |
| 06/09/2021 – 16/09/2021 | Carmel Bunnan Tong Memorial Secondary School # | |
| 11/09/2021 – 17/09/2021 | G/F, Lung Yat Community Hall | |
| 19/09/2021 | G/F, Gold Coast Piazza | |
| 20/09/2021 – 24/09/2021 | Glorious Garden | |
| 20/09/2021 – 26/09/2021 | Wu King Estate | |
| 27/09/2021 – 29/09/2021 | Lung Mun Oasis | |
| 04/10/2021 – 8/10/2021 | Taoist Ching Chung Primary School (Wu King Estate) # | |
# Available for applicable groups only. The above is last updated on 29 Oct 2021.