Activities
To build a "Community Railway", we are reaching out to the community to connect with friends of Tuen Mun.
Our team has been engaging with local residents and stakeholders with an aim to build a railway extension that addresses the needs of the community. We will strive to foster diversified development in the community and exchange views with residents through a series of exciting activities. Please stay tuned for the latest activities!
19 Sep 2021
"New Stations at Tuen Mun" Autumn Market
The "New Stations at Tuen Mun" Autumn Market will take place at Tuen Mun Gold Coast Piazza at 11am on 19 September (Sunday)! There will be a number of stalls, including creative handcrafts for sale, workshops and street performances. Don't miss out the exhibition and mini-game on the Tuen Mun South Extension project as well. You will receive a little gift after the game. See you there!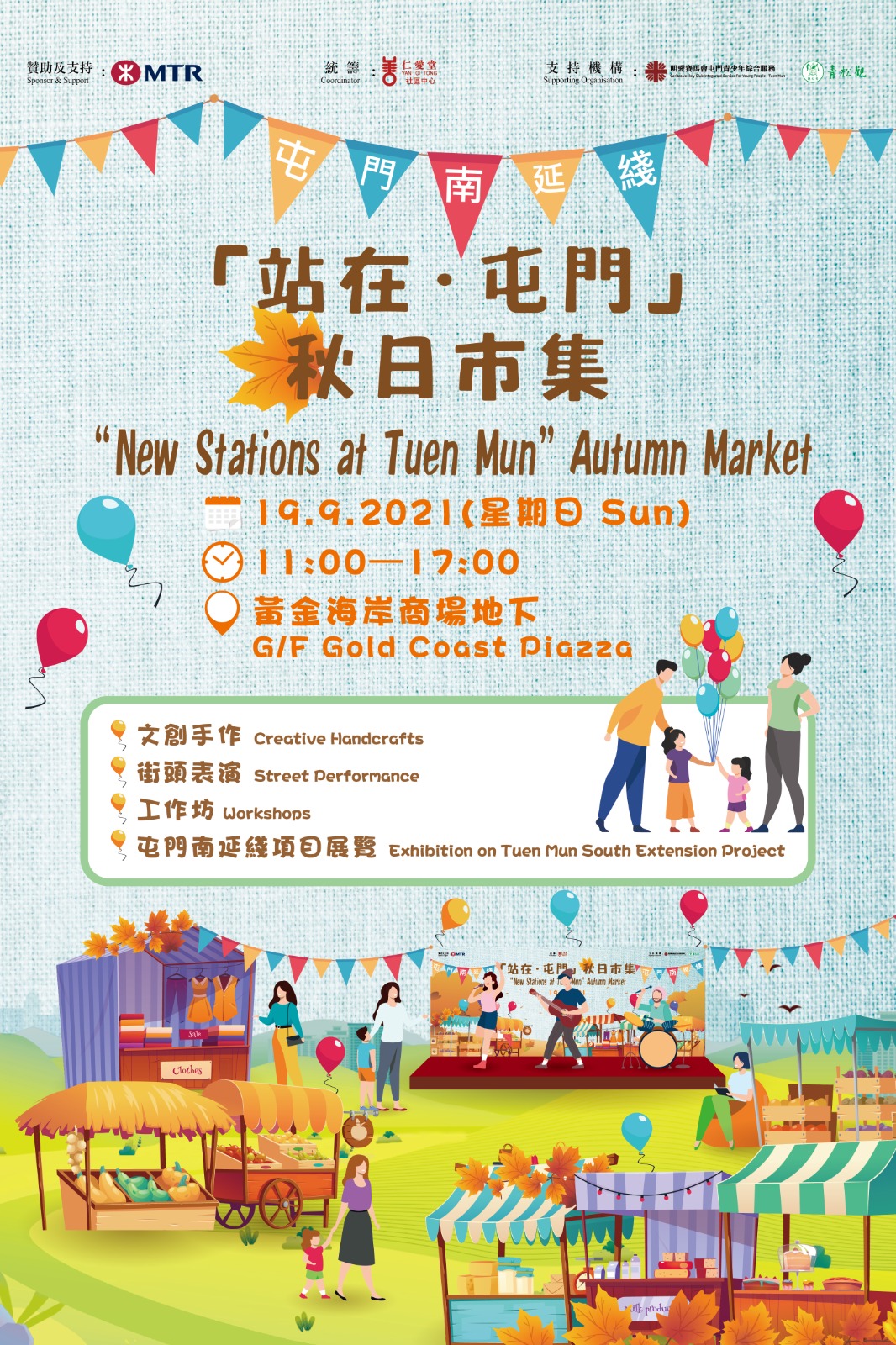 20 Aug 2021
The roving exhibition of Tuen Mun South Extension is officially launched!
The MTR Corporation is currently holding a roving exhibition in Tuen Mun South to introduce the alignment, station location and design features of the Tuen Mun South Extension Line.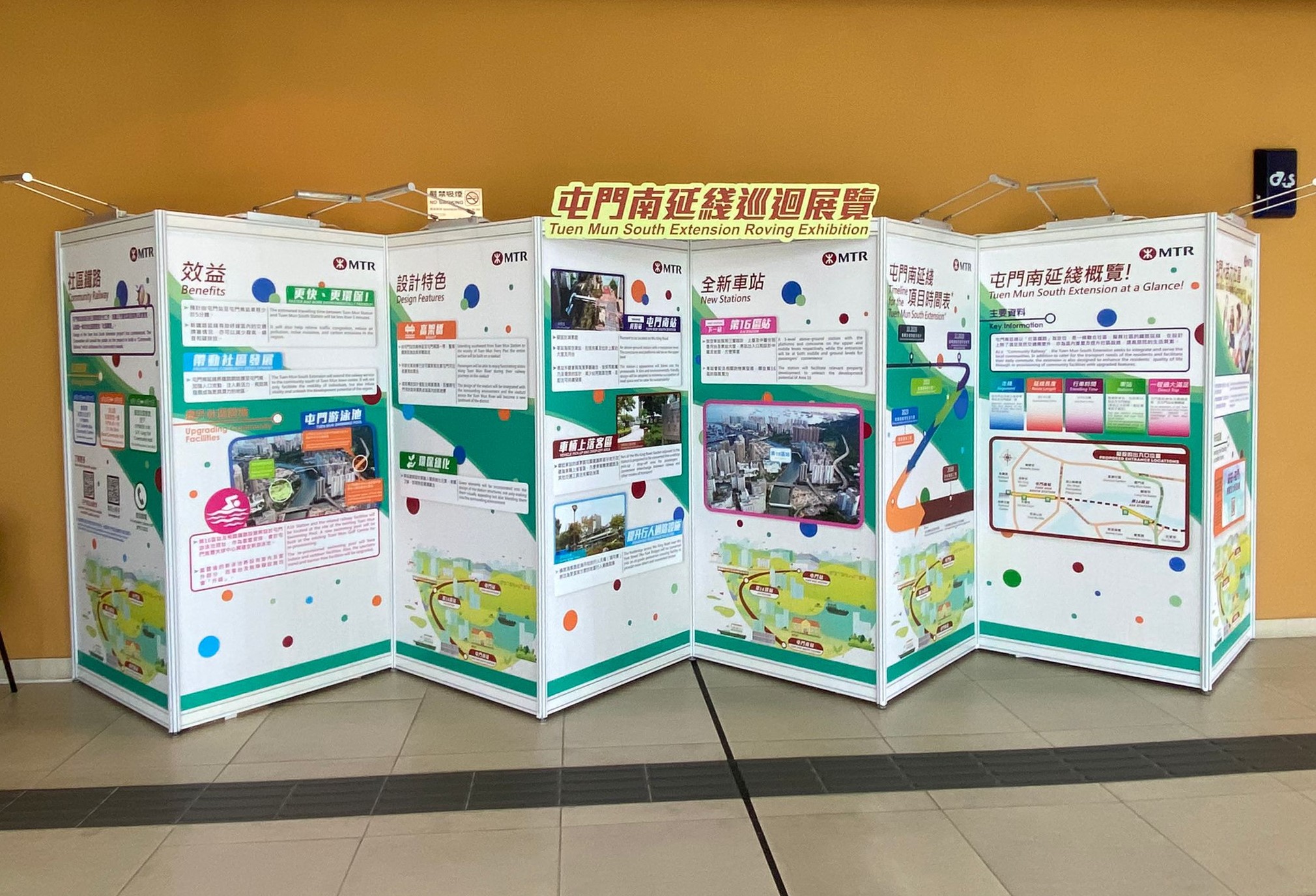 Schedule of Roving Exhibitions (August - September 2021)
#

:
| Date | Venue | |
| --- | --- | --- |
| 20/08/2021 – 27/08/2021 | Ocean Walk (Outside Shop 73-74, L1) | 168-236 Wu Chui Road, Tuen Mun |
| 21/8/2021 – 27/8/2021 | G/F, Butterfly Bay Community Centre | Butterfly Estate, Tuen Mun |
| 28/8/2021 – 3/9/2021 | 1/F, Wu Shan Road Community Hall | 101 Wu Shan Road, Tuen Mun |
| 11/9/2021 – 17/9/2021 | G/F, Lung Yat Community Hall | 106 Yip Wong Road, Tuen Mun |
#Location and timetable of roving exhibitions may be updated from time to time. The above is last updated on 20 August 2021.